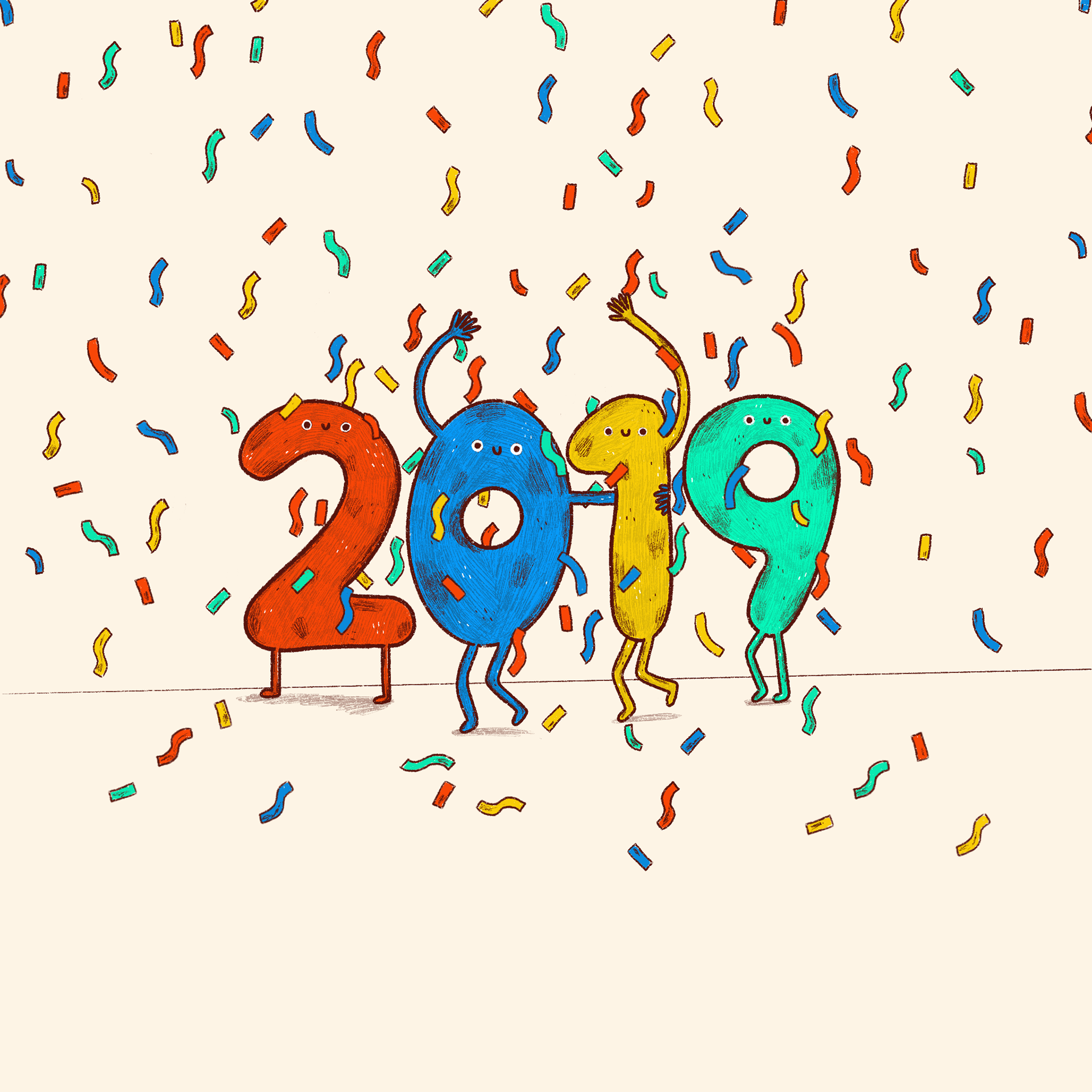 I'm unsure how we've made it this far but here we are, 2019. 
I'm not one for big resolutions but I do like to use the new year as an opportunity to grow and encourage myself. 
I thought it would be fun to write these down, get them online, a place to hold myself accountable, so here we go...
...to spring up, expand, increase, to promote development.
I've spent a while thinking about this years word, nothing seemed to fit but as I'm finally feeling rooted in where I am, after a lifetime of moving, the word 'grow' seems apt. It's time for me to grow, to bloom, to take root even more and to keep facing the sunlight to help sustain me.
This is something I started working towards at the end of 2018 but it's something I would now like to commit to. So I've decided that I'm going to stop shopping at major retailers / big brand shops for clothes. I want my wardrobe to reflect who I am and that can't be possible if I continue to support larger labels who continuously pump out new stuff regardless of where or how it was made. So in 2019 I won't be buying any clothes from these stores, instead I am choosing to shop either second hand or with smaller, independent businesses. I'm really excited for this, as is my bank account, as I won't be buying something new every time I pass a shop because it's on sale.
Being self-employed and working from home means I don't move around as much as I should. I took a step forward a few months ago and joined the gym, I've surprised myself with how much I have stuck to it and continue to go every couple of days but I still need to stretch more while at home, at my desk. I need to stand up, walk around, take more moments away from the screens, so move is very much a goal for this year.
Surprising considering my job is illustration that I need to put this in here but as anyone else knows who works in the creative industry, sometimes the job is more then just being creative. Some days are filled with emails and calls, other times it's organising your finances or running across town for a meeting, I've had a lot of these days recently but it's important for me to take time out of everyday to draw. It's how I grow in what I love and how I continue to love this career path I've chosen. 
I love reading now but it's something I had to train myself to love without a doubt. I have dyslexia, which means my reading and writing skills are far from the strongest, reading helps with that immensely. It pushes me and helps me grow in confidence, so I want to read more, to purposefully take time out to read, not just at the end of the night when I'm in bed and tired.
Something a little more personal. I am a people pleaser, I like to think I'm not but the reality is I want people to like me and I find it hard to understand why someone wouldn't, I also don't like upsetting people or confrontation, which all leads to me being a people pleaser. It's something I would like to very much stop in 2019, so I'm going to try, I'm going to try to not allow other people's opinions affect my happiness or actions.
I think for now at least, that is probably enough. I like to think that these goals are fluid and can change throughout the year 

once I feel confident that they've taken root in my routines and mind, so I may end up updating you as the year goes on. 
What about you? Do you set goals, do you have a word of the year? Let me know over on my Instagram! ​​​​​​​